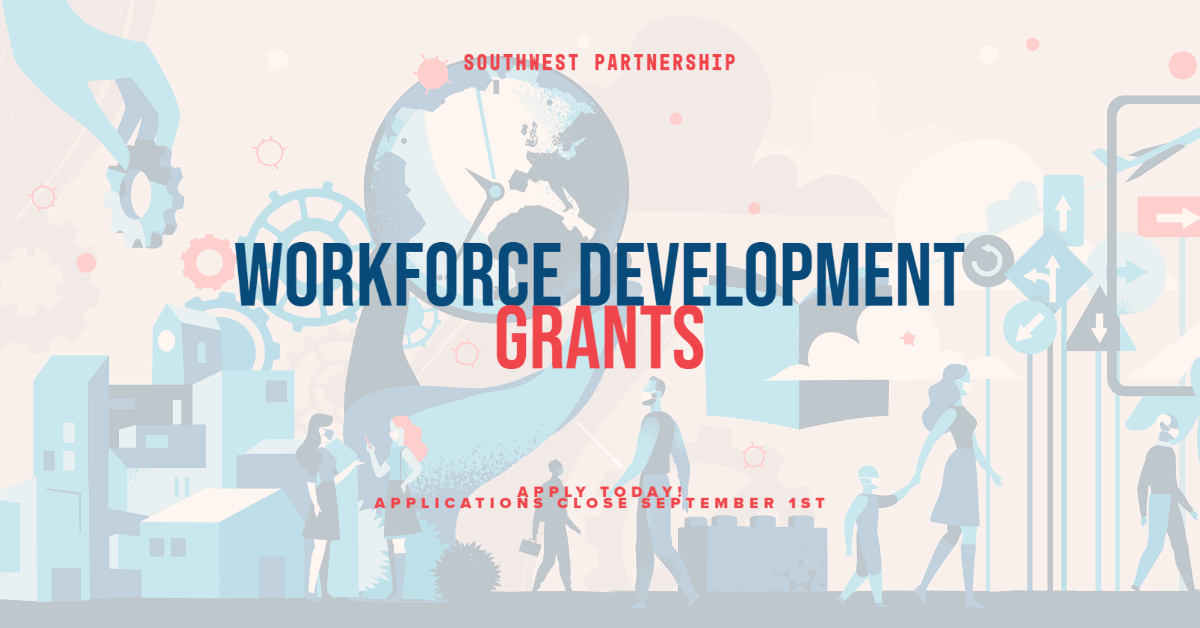 As a result of a generous contribution from the Lowe's Foundation, the Southwest Partnership will be able to offer grants to workforce development programs working with area residents over the next three years. These grants are intended to increase access to workforce development resources and programs for area residents--especially those programs which help residents stay employed once hired and grow in their careers and income. This grant fund will help advance the Southwest Partnership's Vision Plan goals of increasing access to quality employment opportunities for area residents and supporting workforce development organizations that do quality work with area residents.
In 2020 we were able to provide $150,000 worth of grants to three organizations doing good work in the area:
The University of Maryland Medical Center to provide employment readiness training and occupational skills training to approximately 40 to 50 adults from the SWP Neighborhood. This project will expand UMMC's current community recruitment goals for employment by developing a training program that prepares residents from Southwest Baltimore for careers in healthcare. UMMC will provide digital skills training (24-30 students), financial literacy counseling (24-30 students), free legal aid, and careers in healthcare pathways training for 16 students. The healthcare training includes Patient Care Technician training, Pharmacy Technician training, and other high demand healthcare fields.
The Safe Alternative Foundation for Education (SAFE) an established out of school time provider in the area which owns and operates the SAFE Center for youth programming. SAFE is expanding into workforce development and the funding is for renovations, furnishings, and equipment for the SAFE Workforce Development Center at 12 S Payson St. The center will introduce construction skills and experiences to SWP area middle school students ages 12-14 in the form of woodshop classes as well as provide technical construction training to 18-24-year-old adults. There will also be soft skills training that includes interviewing, resume writing, and job search skills, and more job readiness skills.
10:12 Sports a grassroots sports mentoring program based in Southwest Baltimore. Using this funding 10:12 Sports will recruit, train, and mentor 20 young men (ages 18-24) in Southwest Baltimore to prepare them for successful employment and introduce them to local hiring companies. Using the platform of a sports mentoring program, participants will apply to assist in the day to day operations of 10:12 Sports. Participants will also receive interactive job workshops, monetary stipends, leadership development, one on one mentoring, high-quality training and professional development, access to local hiring companies, networking opportunities with workforce development organizations and employers.
We work closely with the funded programs, providing technical assistance, support with recruitment and data collection and management, and building relationships between the funded organizations and other partners doing similar work.
As a result of the Lowe's contribution we are also able to provide funding over the next three years to Bon Secours Community Works to hire a full time case manager to focus on providing case management services to Southwest Partnership area residents looking for work and and participating in workforce development programming.
For more information about the funded programs please visit their websites:
UMMC is currently offering free legal services to area residents as part of the programming funded by the grant. For more information about upcoming classes, including job training classes and technology education please contact Rachel Goodrich at rachel@swpbal.org