Real Estate Professionals Listserv
If you are a commercial or residential developer or real estate professional interested in future opportunities to work or partner with the Southwest Partnership or just want to stay abreast of general development news and incentives that we may come across, please sign up for this listserv.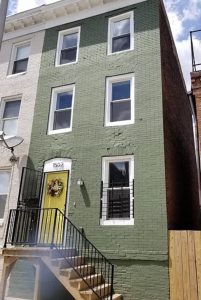 Request For Proposals: Housing Action Plan
The Southwest Partnership (SWP) is seeking a consultant or team of consultants to carry out a scope of services that will result in a very granular, reality-based action plan to be implemented by identified stakeholders over the next 5-10 years to result in a healthy, mixed-income, diverse residential community that protect existing low-income neighbors while welcoming reinvestment so that every neighborhood in Southwest Baltimore will become a neighborhood of choice.
Please read the full Request for Proposals here.
If you have any questions about this RFP, please submit them by e-mail no later than April 22 by 5pm Eastern Standard Time. The review team will only address questions in writing and share responses publicly prior to the RFP submission deadline. No questions were received.
All proposals must be submitted electronically by 5pm Eastern Standard Time, Friday, May 13, 2022. Submit questions or proposals to Carrie Baniszewski, Southwest Partnership, development@swpbal.org, with the title, "Housing RFP." You will receive confirmation via email that your proposal has been received within 3-5 business days.
If needed, interviews with top candidates will be conducted in early June, with final selection by end of June 2022.