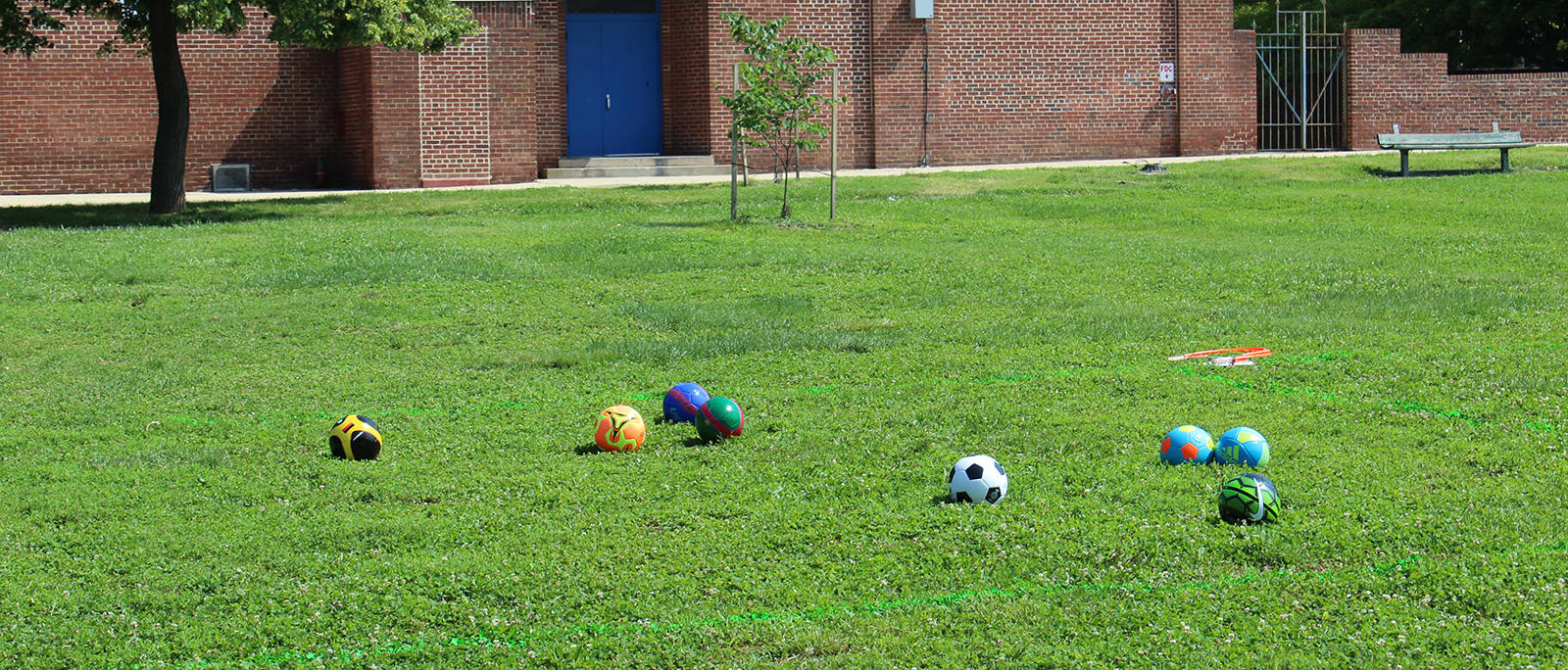 The Southwest Partnership staff work with the neighborhood associations, Southwest Partnership Committees, and anchor institutions to implement the Vision Plan. The staff can be reached at staff@swpbal.org or by phone at 667-210-2105.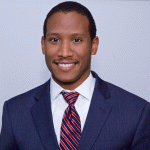 Anthony "Tony" Scott, Executive Director
Tony joined the SWP in 2018 and currently resides in Union Square, the same neighborhood he lived in as a kid.  He earned his Bachelor's in Government at Georgetown University, and then his Master's in Public Administration at Columbia University in New York. He spent four years working in Washington, DC for the United States Agency for International Development (USAID), before turning toward local community development working for the City of Baltimore in Finance and, most recently, the Mayor's Office.  His childhood memories in Southwest Baltimore and passion for inclusive community-led development guide his implementation of SWP's Vision Plan, helping to bridge and guide seven neighborhoods, six anchor institutions, and seven program committees.
Contact Tony
tony@swpbal.org
Meet with Tony

Elizabeth Weber, Program Director/Deputy Director
Elizabeth joined the SWP in 2015. She has a Master's degree in Social Work from the University of Maryland Baltimore, with a concentration in Community Action and Social Policy, where she interned with the SWP in the development of the Vision Plan. Before coming to the SWP Elizabeth served as an Americorps VISTA with the Youth Dreamers and Shepherd's Clinic in Baltimore, developing programs and managing volunteers for two small volunteer-led nonprofits. She lives in Barclay with her husband, son, cat, and (probably) too many books. Elizabeth loves cities and neighborhoods and is excited by the SWP's unique, community-led structure and holistic approach to community development. She manages all of the SWP's non-physical (building) development projects--education, workforce development, and public space--and supports the Education, Public Safety, Vibrant Streets, and Workforce Development Committees. Please reach out to Elizabeth if you would like to discuss the SWP's work investing in our people, schools, streets, public safety, and greenspace.
Contact Elizabeth
elizabeth@swpbal.org
---

Carrie Baniszewski, Physical Development Manager
Carrie joined the SWP in February 2021. She has a BS in Business Management and a BS in Marketing from Eastern University. Prior to moving to Baltimore in 2015, Carrie worked in Indianapolis in various community development roles in both local government and non-profit organizations. Carrie ran the Land Bank for the City of Indianapolis for three years after that she worked for several Community Development Corporations, managing their neighborhood revitalization housing projects. After moving to Baltimore, Carrie spent 3 years as the Business Relationship Manager at Live Baltimore where she had the opportunity to learn, interact, and fall in love with Baltimore City neighborhoods. Carrie lives in the Mount Clare neighborhood with her son, dog, and cat. She has a passion for community development and is a fierce advocate for the underdog, whether a sports team, a city, neighborhood, or building. She supports the committees pertaining to physical development (buildings); Housing, Commercial Development and Historic Preservation and implements projects identified by the committees. Carrie loves working for SWP because she is able to live her passion while impacting her community and neighbors. Please reach out to Carrie if you would like to discuss SWP's physical development work or current projects.
Contact Carrie
carrie@swpbal.org

Chris Bowling, Office Manager
Chris joined the SWP February 2020. He has a bachelor's degree in Art Education and taught in Aberdeen, MD. Before joining the SWP, he worked in other office administrative and bookkeeping jobs and started his own business selling his artwork. Chris manages the day-to-day operations in the office, bookkeeping and financials, and administrative tasks.  He assists the Executive Director and supports all other staff members, does daily bookkeeping, monthly financials, and audit preparation, maintains the office including repairs and upkeep, provides record-keeping and document organization, and helps with IT issues. Chris started selling his artwork at the annual Pigtown and SoWeBo Festivals, where he first discovered the culture and charisma of the SWP neighborhoods and learned of the efforts of the Southwest Partnership.  Chris moved to Baltimore City in 2020, and now resides in the Hamilton area with his partner and dog.
Contact Chris
chris@swpbal.org
Southwest Works

Rachel Goodrich LMSW, Workforce Development Program Manager
Rachel joined SWP in 2017 as a collaborative employee under the Mayor's Office of Employment Development. Now in her role as the Workforce Development Program Manager for SWP, she engages with local anchor institutions and employers as well as residents to meet workforce demands for SW Baltimore. She is a licensed social worker with ten years of experience in for-profit and non profit and draws on these experiences to provide Southwest job seekers with career guidance while working to connect community members to quality positions with local employers. She has a background working with the Spanish speaking population in Baltimore and is available for bilingual services. Rachel resides in Union Square with her husband and dog and is expecting their first child in late 2021. 
Contact Rachel
Rachel@swpbal.org
---
West Baltimore Street Revitalization
Curtis Eaddy II, Business Relationship Manager
Curtis joined Southwest Partnership in 2017 as the Marketing Manager, transitioning in 2021 to a new role focusing on business support. Curtis' new role helps to retain and attract businesses throughout the Southwest Partnership (SWP), with a special focus on the 1000-1600 blocks of West Baltimore Street. Curtis reports to the Executive Director on a daily basis and is responsible for supporting and reporting monthly to the Commercial Committee of the Board of Directors. He is responsible for assisting the Chair of the Committee in the organization of materials and information as well as providing advice and counsel to the Committee members. 
Contact Curtis
Curtis@swpbal.org
Community Schools Program Manager

Jeff Johnson
Jeff joined SWP in 2021.  He received his degree from Morrisville College as an Army Medic in Medical Technology with additional studies in Human Services.  Upon completing his military obligation, Jeff made the conscious decision to make a career change towards the non-profit sector.  He has held senior level positions with both local & national community-based organizations that advocate for youth, families, and their communities with extensive program development experience.  Prior to joining the SWP team, Jeff served as V.P. of Juvenile Services under the Boys & Girls Clubs of Metro Baltimore, managing their re-entry & case management contract in partnership with DJS.  He has served on multiple youth advisory committees and developed partnerships around educational, employment and mentoring opportunities.  Jeff resides in Windsor Mill with his wife and enjoys spending time with family and friends.  He is also an avid tennis player and can likely find him on the courts when he's not working!  Jeff was inspired to join the SWP team upon learning of the vital services offered to the community, their community building strategy and has a deep appreciation for the Community School model.  He manages our three Community Schools - Charles Carroll Barrister, Steuart Hill and Vivien T. Thomas.  Please reach out to Jeff to connect with our Community Schools team or to learn more about the Community Schools strategy.
Contact Jeff
Jeff@swpbal.org
---
Southwest Partnership Community School Coordinators
Charles Carroll Barrister Elementary

Brenda Rodriguez
Born and raised in Baltimore City, Brenda joined the SWP in January 2020. She has a
bachelor's degree in Animal Science from the University of Maryland, College Park, with a concentration in Animal Wellness and Behavior. Prior to joining SWP, she worked extensively with the Maryland 4-H Youth Development as their International Program's Coordinator, where she organized inbound 4-H Japanese delegate homestays to Maryland, and Outbound Maryland 4-H delegate homestays to countries such as Japan, Tanzania, and Finland. Brenda decided to work for SWP because it allows her to combine all the knowledge and experience, she's garnered from her time working in different spaces, to create fun and educational events for students, parents and community members of her hometown. As the Community School Coordinator for Charles Carroll Barrister Elementary, she acts as the community liaison for the school, and aids in fostering partnerships, developing community activities and events, and providing much needed resources for her school's families. Please reach out to Brenda if you would like to discuss partnering with CCB.
Contact Brenda
Brenda@swpbal.org
Steuart Hill Academy

Mark Byrd
Mark joined the SWP in February 2021. He served 6 years active duty in the Air Force as a Medical Service Specialist and obtained his AA degree in Healthcare Sciences from the Community College of the Air Force. Before joining the SWP Mark served as a Community Liaison/Faith-Based Liaison for the Baltimore City State's Attorney's Office. He was the primary liaison between the faith community and the State's Attorney, as well as supporting victims and witnesses of crime. Mark has many years of experience working for local and state government in the area of Community Engagement and Outreach. He's a true Baltimorean currently living in West Baltimore with his family. He loves sports,
music, reading and traveling.
Contact Mark
mark@swpbal.org
Vivien T. Thomas High School

Kenah Lyons
Kenah joined SWP in 2020. In 2015, she graduated with a Bachelor of Applied Arts in Integrative Public Relations from Central Michigan University. She later attended West Virginia University to receive her Master of Science in Integrated Marketing Communications. Before joining SWP, Kenah worked as a Marketing Coordinator/ Psychiatric Rehabilitation Program Counselor for Baltimore Orthopaedics and Rehabilitation. She has lived in Hollins Market for almost three years, one of the Southwest Baltimore communities that SWP serves. She enjoys the neighborhood and can likely be found at Zella's after a long, day of doing this amazing work. Her work consists of making her site/high-school, Vivien T. Thomas Medical Arts Academy, in Franklin Square, a hub for the community. She provides in-house resources while offering the same resources to the community. In addition, she assesses the community to see what the needs are and creates programing and opportunities through partnerships. Please reach out to Kenah if you want to partner or make the school a resource for the community!
Contact Kenah
Kenah@swpbal.org