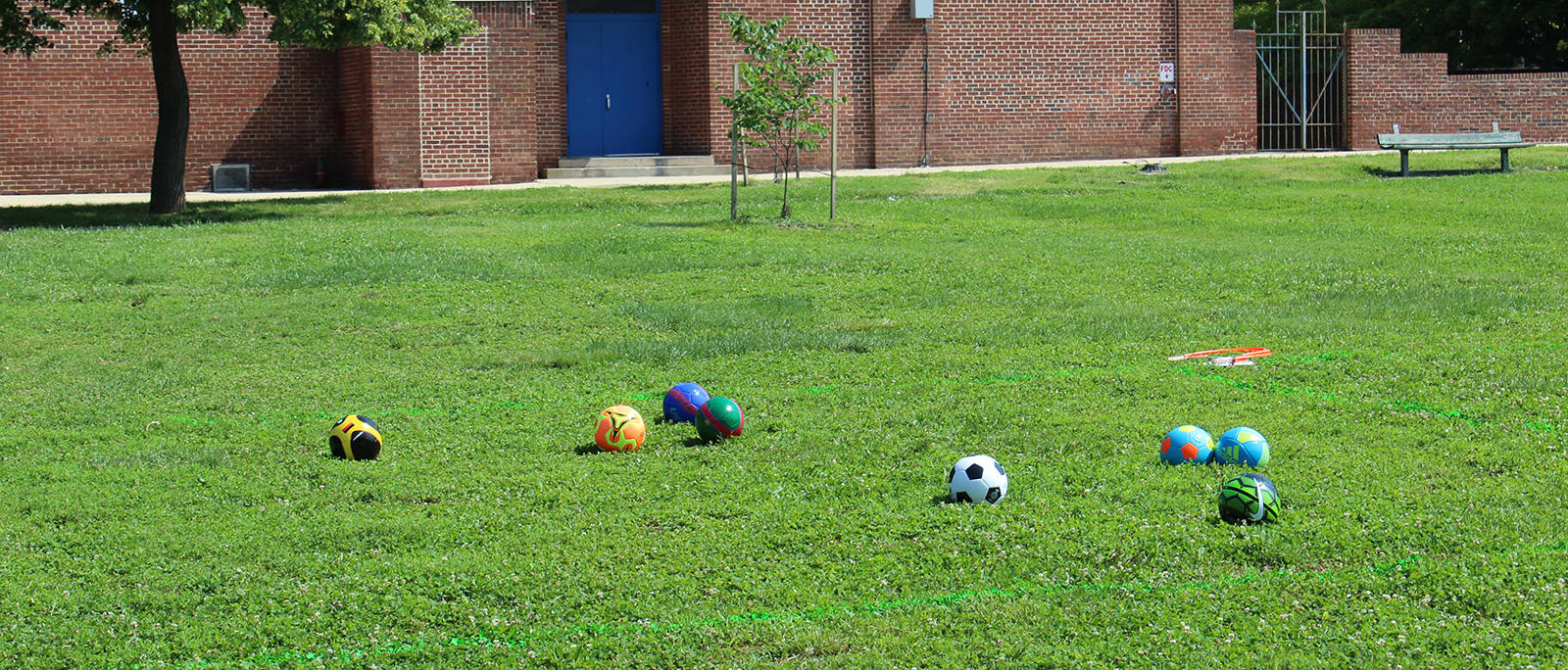 The Southwest Partnership staff work with the neighborhood associations, Southwest Partnership Committees, and anchor institutions to implement the Vision Plan. The staff can be reached at staff@swpbal.org or by phone at 667-210-2105.
Anthony "Tony" Scott, Executive Director
Tony joined the SWP in 2018 and currently resides in Union Square, the same neighborhood he lived in as a kid.  He earned his Bachelor's in Government at Georgetown University, and then his Master's in Public Administration at Columbia University in New York. He spent four years working in Washington, DC for the United States Agency for International Development (USAID), before turning toward local community development working for the City of Baltimore in Finance and, most recently, the Mayor's Office.  His childhood memories in Southwest Baltimore and passion for inclusive community-led development guide his implementation of SWP's Vision Plan, helping to bridge and guide seven neighborhoods, six anchor institutions, and seven program committees.
Contact Tony
tony@swpbal.org
Meet with Tony
Elizabeth Weber, Program Director/Deputy Director
Elizabeth has worked for the Southwest Partnership since 2015.  A graduate of the UMB School of Social Work, with a concentration in community organizing, she has experience building relationships between individuals, communities, and institutions and in supporting grassroots program development.  Originally from Massachusetts, she lives in Barclay with her family.  Elizabeth manages the Southwest Partnership's non-physical development projects and programs and supports the Education, Historic Preservation, Vibrant Streets, and Workforce Development Committees.
Contact Elizabeth
elizabeth@swpbal.org
---
Carrie Baniszewski, Physical Development Manager
Carrie Baniszewski has over a decade of experience in community development and non-profit administration. From 2009-2011 she ran the Land Bank for the City of Indianapolis and was responsible for the acquisition, maintenance, and disposition of 2,000+ properties, returning them to the City's tax roles and making them community assets once again. She also worked for several Community Development Corporations, managing their neighborhood revitalization housing projects.
After moving to Baltimore in 2015, Ms. Baniszewski spent 3 years as the Business Relationship Manager at Live Baltimore where she fell in love with Baltimore City neighborhoods, and decided to buy a home with her family in Southwest Baltimore.
Contact Carrie
carrie@swpbal.org
Rodney Nesbitt, Marketing and Communications Director
Rodney obtained his Bachelor of Science in Global Journalism and Strategic Communication from Morgan State University.
Rodney comes to us most recently from the Dept. of Homeland Security, where served as a Senior Strategic Communications lead with the Department of Homeland Security, where he managed, developed, and integrated, agency-wide strategic communications plans, that strengthened internal and external communications across the Cyber Security Infrastructure Agency (CISA).
Before working with the federal government, Rodney served as the Senior Marketing Manager at Under Armour Inc, supporting the Global Philanthropy Department. While there, he led the Corporate Social Responsibility (CSR) strategy, by identifying, securing, and growing strategic partnerships with both corporate and non-profit organizations. He also oversaw philanthropic media relations, marketing, and advertising efforts, ensuring that all messaging was of quality, on-brand, and representative of company values.
Through his professional history and education, Rodney has been positioned as a seasoned communications and marketing professional, with close to 20 years of professional experience. Rodney's diverse skill set and qualifications will prove him to be an asset to our seven neighborhoods and organization moving forward.
Contact Rodney
rodney@swpbal.org
Chris Bowling, Office Manager
Chris joined the SWP January 2020 and currently manages the day-to-day operations in the office.  He is the Administrative Assistant to the Executive Director and supports all other staff members, including scheduling for Michael Seipp and other in-office meetings, clerical assistance for committees and board meetings, check requests/payment disbursement, and printing assistance for the office and neighborhood organizations.  Chris is a new homeowner in Baltimore City.
Contact Chris
chris@swpbal.org
Southwest Works
Rachel Goodrich LMSW, Workforce Development Program Manager
Rachel joined the SWP in 2016 as a cooperative employer under the Mayor's Office of Economic Development program. As the Workforce Development Program Manager for the SWP she organizes and engages with local anchor institutions and employers as well as residents to service workforce demands for SW Baltimore. She has ten years of experience in for-profit, non-profit, and public service and draws on these experiences to provide Southwest job seekers with career guidance and works to connect community members to quality positions with local employers. Rachel currently resides in Pigtown with her husband and dog and they are working on renovating their future home in Union Square.
Contact Rachel
Rachel@swpbal.org
---
West Baltimore Street Revitalization
Curtis Eaddy II, Business Relationship Manager
Curtis joined Southwest Partnership in 2017 as the Marketing Manager, transitioning in 2021 to a new role focusing on business support. Curtis' new role helps to retain and attract businesses throughout the Southwest Partnership (SWP), with a special focus on the 1000-1600 blocks of West Baltimore Street. Curtis reports to the Executive Director on a daily basis and is responsible for supporting and reporting monthly to the Commercial Committee of the Board of Directors. He is responsible for assisting the Chair of the Committee in the organization of materials and information as well as providing advice and counsel to the Committee members. 
Contact Curtis
Curtis@swpbal.org
Community Schools Program Manager
Jeff Johnson
Jeff oversees the Community Schools program.  He manages Southwest Partnership's work as a lead agency and supervises our three community school coordinators placed at Charles Carroll Barrister Elementary School, Steuart Hill Academic Academy, and Vivien T. Thomas Medical Arts Academy. He also coordinates our efforts to support the implementation of the community school strategy at all of the community schools in the Southwest area by creating opportunities for local community school coordinators to collaborate, share information, and expand their collective impact.
Contact Jeff
Jeff@swpbal.org
---
Southwest Partnership Community School Coordinators
Charles Carroll Barrister Elementary
Brenda Rodriguez
Contact Brenda
Brenda@swpbal.org
Steuart Hill Academy
Mark Byrd
Contact Mark
mark@swpbal.org
Vivien T. Thomas High School
Kenah Lyons
Contact Kenah
Kenah@swpbal.org