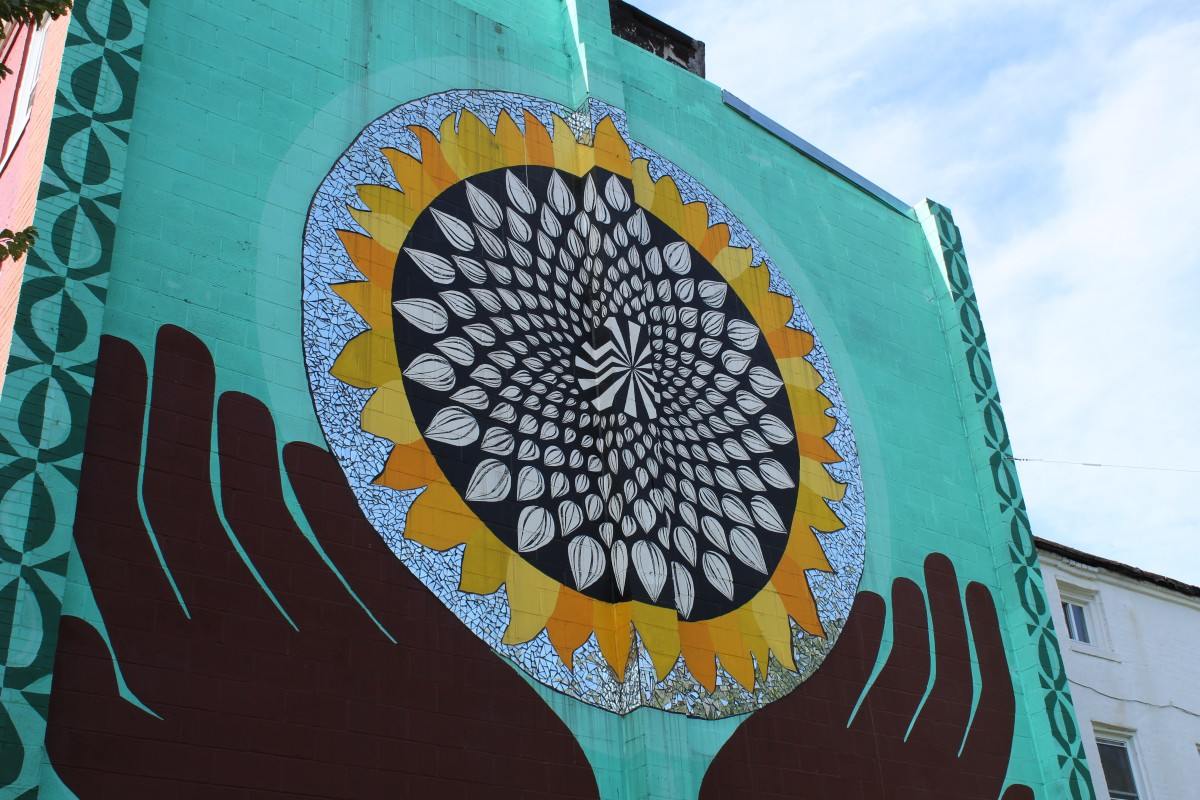 Boundaries and Map
Franklin Square is one of the largest neighborhoods in the Southwest Partnership area.
It's boundaries are Mulberry St to the north, Monroe St to the west, Frederick Ave and Baltimore St to the south, and Carey St to the east.
Brief Neighborhood History and Description
Franklin Square is a National Historic District centered around Franklin Square Park, which was created in 1835 and is one of the oldest parks in the city. The neighborhood grew up around the park, with the grandest homes (such as Waverly Terrace) bordering the Park itself. The southern edge of the neighborhood is Baltimore St, once part of the National Highway, and the primary commercial street for the northern part of the Southwest Partnership Area.
Franklin Square today has beautiful homes convenient to downtown Baltimore, the 2.5 acre Franklin Square park, and easy access to businesses along Baltimore St.
Neighborhood Information:
Sites of Interest
S.A.F.E Center (Safe Alternative Foundation for Education):
The S.A.F.E. Center provides after school, weekend, and summer programs focusing on three key areas: physical fitness, literacy, and S.T.E.A.M (science, technology, engineering, art, and math).  
A community adopted lot, Sunflower Village, is a garden, art installation, and vibrant community meeting space.
Franklin Square Park:
More than two acres of trees, grass, and benches Franklin Square is the heart of the Franklin Square neighborhood and the oldest of the West Baltimore hilltop squares.
Schools
Franklin Square Elementary/Middle School
Home of the Peacocks, Franklin Square Elementary/Middle School serves students in grades Pre-K through 8. Franklin Square offers chess club, a successful mock trial team, lacrosse, volleyball, and JROTC, and the UMB CURE Scholars Program (https://www.umaryland.edu/cure-scholars/) which provides mentoring, enrichment activities, and funding for college and graduate school for middle school students interested in health sciences careers.
Vivien T Thomas Medical Arts Academy
Vivien T Thomas, located right on Franklin Square, offers high school students the opportunity to learn medical arts and health sciences skills while completing their high school course work. They offer six tracks: nursing assistant, dental assistant, pharmacy technician, surgical technician, EMT, and biomedical sciences. Students leave Vivien T prepared to become certified in their area of study, work, and attend college to further their career.
Community Association
Franklin Square Neighborhood Association
President: Edith Gilliard
Email: egilliard1@verizon.net
Meeting: Second Tuesday of the month at 6:30 PM - Contact the e-mail above for meeting details or see our calendar