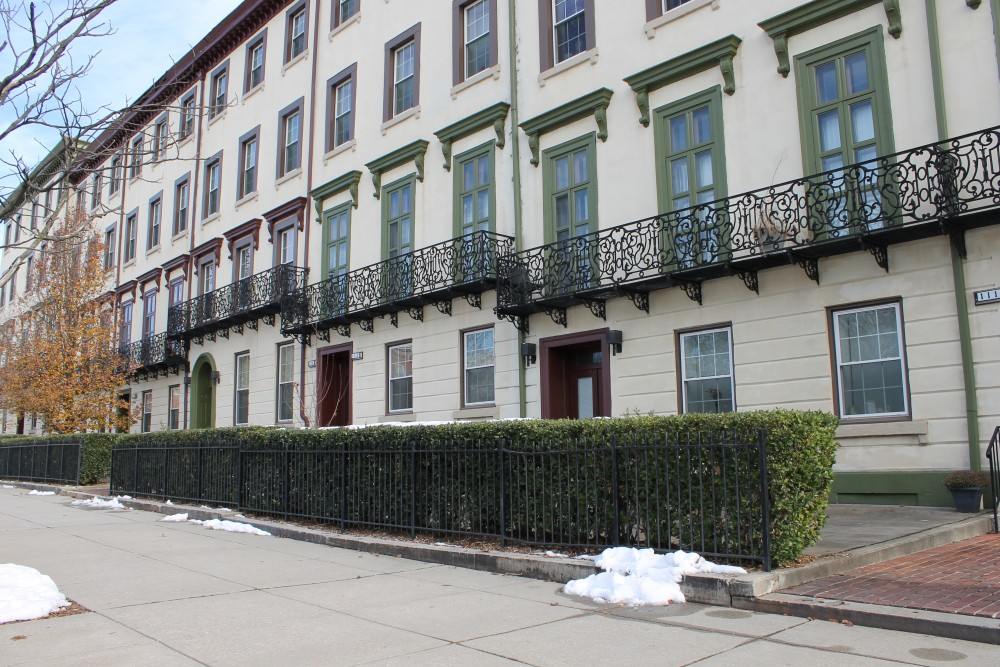 Boundaries and Map
The most northeastern neighborhood in the Southwest Partnership, Poppleton is bordered to the east by Martin Luther King Jr Blvd, the south by W Baltimore St, the west by N Carey St, and the north by W Mulberry St.
Brief Neighborhood History and Description
Named after the surveyor who drew out southwest Baltimore's grid street design, Poppleton was originally primarily populated by workers at the Mount Clare shops–and by people such as Edgar Allan Poe, his Aunt Mary Clemm and his cousin and wife Virginia Clemm. Poppleton is home to the oldest public housing development in Baltimore, the Poe Homes, as well as newer developments including Lexington Terrace and Vintage Gardens. The UM BioPark has been building along the Poppleton side of W Baltimore St, and the western half of the neighborhood includes three story rowhomes near Franklin Square Park.
Sites of Interest
Located at S Amity St, the Edgar Allan Poe has been preserved in the condition and style it was when Poe lived there with his Aunt Maria Clemm, and his cousin and future wife Virginia Clemm. Poe's father's family was originally from Baltimore and after his death here he was buried in Westminster Cemetery near the University of Maryland Baltimore campus.
One of the first settlements of free African Americans in Baltimore, Sarah Ann St was the historically the home of workers in the Mount Clare Shops around the B&O Railroad. Today the street is home to a row of charming, historical, pastel colored homes and faces Modell Park.
Greater Model Park (Poppleton Recreation Center)
Greater Model Park, located along the 1000-1100 blocks of W Saratoga St is the largest park in Poppleton. It has walking paths, open fields for game playing, and a public swimming pool.
Schools
Excel Academy at Francis M Woods
The Excel Academy at Francis M Woods serves students from across the city who are under-credited and overage--students who need extra support and resources to finish high school. Students receive individualized instruction and support, job skills and resume writing training, and many have paid internships in organizations throughout the area.
Community Association
Poppleton Now!
Leadership: Sonia Eaddy
Email: Sonia Eaddy: soniaeaddy@gmail.com
Meeting: Third Thursday of the month at 6:30PM - in-person at St. Luke's Church (217 N. Carey St) - REAR Entrance (contact the email for the association leadership for meeting details) or see our calendar