A Southwest Works Success Story
Finding a job can be more than the mere task of picking up the local paper, read the classifieds, and call an employer about their hiring ad. The probability of you "finding a job" that you are passionate about, paying a wage that meets your current needs, provides benefits, close to your home, and offers an opportunity for growth on the inside page of the Baltimore Sun classifieds, would be pretty far fetched.

At Southwest Works, we understand how competitive the job market is and how daunting "finding a job" can be. That is why we organize with local institutions to bridge pathways for our residents to gain better access to career opportunities. Through this platform, we can build with our residents and prepare them for the job market, no matter how long it takes! Here's a story of a new Baltimore resident who was looking for a job but found a career that she can retire from, through the Southwest Works referral program.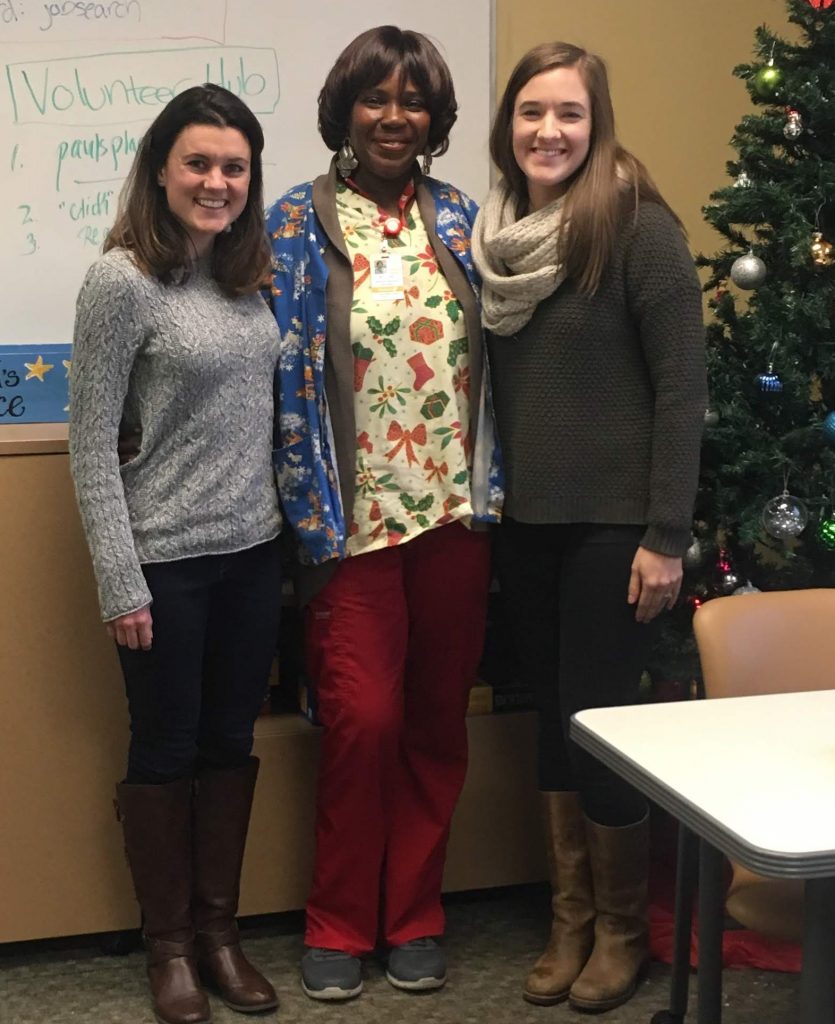 Kim Harper began her career journey a year before landing her current position at University of Maryland Medical Center. It started at Southwest Work's community partner – Paul's Place. Kim was referred to Paul's place by a local workforce agency near her home in North Baltimore. Kim had recently moved to Baltimore after living in the South for many years. After she moved, she knew she needed to act fast, locate resources and job assistance to meet her career goals. Kim says, "when I first met Ms. Ellen Levy, she was so friendly, willing to talk, and was compassionate." Ms. Levy assisted Kim to update her resume and sharpen her interview skills. Even though Kim has a long stable work history, she was having trouble getting her foot in the door at her dream employer – a large healthcare institution. Kim said of the experience "I've been in the health field for 20 years and I was having a hard time getting into the hospital on my own." This is when Kim was referred to Rachel Goodrich at Southwest Works. Since Kim was a resident of West Baltimore city – she was eligible to participate in the Southwest Partnership Anchor Intuition Community Referral Program. This program refers eligible and qualified West side community members for positions at local anchor institutions. Kim was referred for several positions at UMMC in which she met all the qualifications however; she still wasn't given opportunities for the next step – an interview. During that time, Southwest Works was launching on site in person interviews with UMMC recruiters. Kim was scheduled for the very first Nursing Support recruitment and met with both recruiters. Only nine days after her first interview, Kim  was offered a position as Observation Technician at University of Maryland Medical Center. Kim comments on her experience of working with Southwest Works: "everything was wonderful. I learned to be patient and not give up because it did take a bit of time but as long as you are on the road, it will work out. I would recommend anyone to get involved with Southwest Works and the community referral program. I've told [past] coworkers, neighbors, even people on the bus." Kim  is coming up on her 6-month anniversary at UMMC and says it is a great work environment, provides health and employee benefits, and she sees herself retiring from University of Maryland Medical Center.
If you would like to refer someone or to get in contact with Rachel Goodrich, Career Navigator, for the Southwest Works Program email her today Rachel@swpbal.org!