Southwest Palooza
June 29, 2019 @ 1:00 pm

-

5:00 pm

Free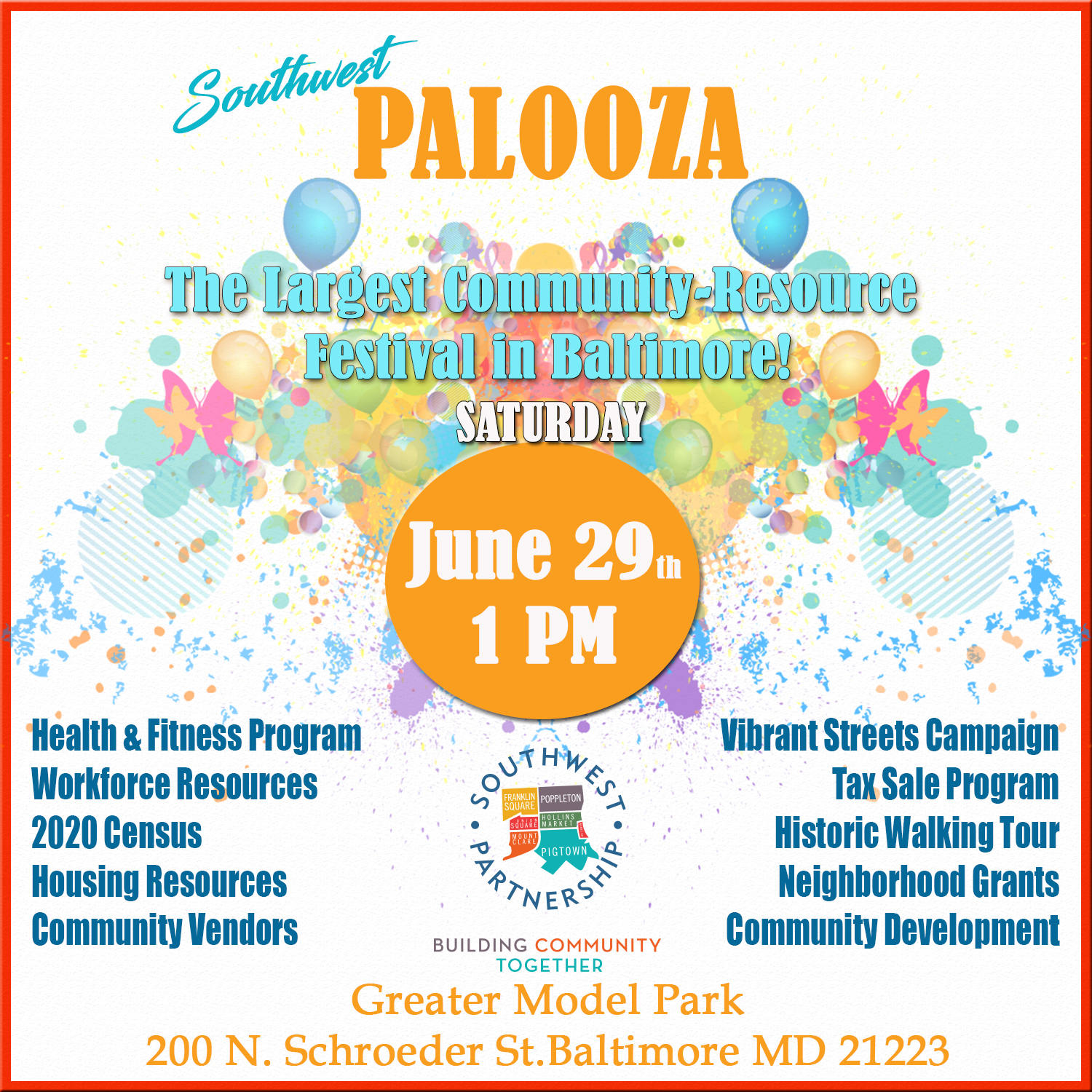 [vc_row][vc_column][vc_gallery interval="3″ images="15726,15727,15728,15729,15730,15732,15733,15734,15735,15736,15721,15720,15719,15718,15717,15716,15723,15722″ img_size="large"][/vc_column][/vc_row][vc_row][vc_column][vc_column_text]This celebration honors the collaborative work and accomplishments of our neighborhoods', anchor partners', and committees', as we Fight Blight, Celebrate Community Culture, and Invest in the People of our seven neighborhoods.
Come to experience a free family fun festival-style event with live music, activities and games, civic resources, community announcements and an awards ceremony that highlights sustainable local businesses and entrepreneurs.
This year, our big announcements will highlight our commitment to shift the paradigm of homeownership in Baltimore.  Continuing with our love for the preservation of our vibrant streets, we are proud to announce the winner's of our first-ever clean block competition, Best Block in the West.  There will be special guest announcements and awards to several sustainable business champions of our Businesses Building a Better Sowebo social-entrepreneurial/small business program by our local elected official.
Rather you are coming to connect with our resources or looking to unwind and enjoy some good festival fun, the Southwest Palooza is one event YOU DO NOT WANT TO MISS!
More information to come…![/vc_column_text][/vc_column][/vc_row]
Related Events