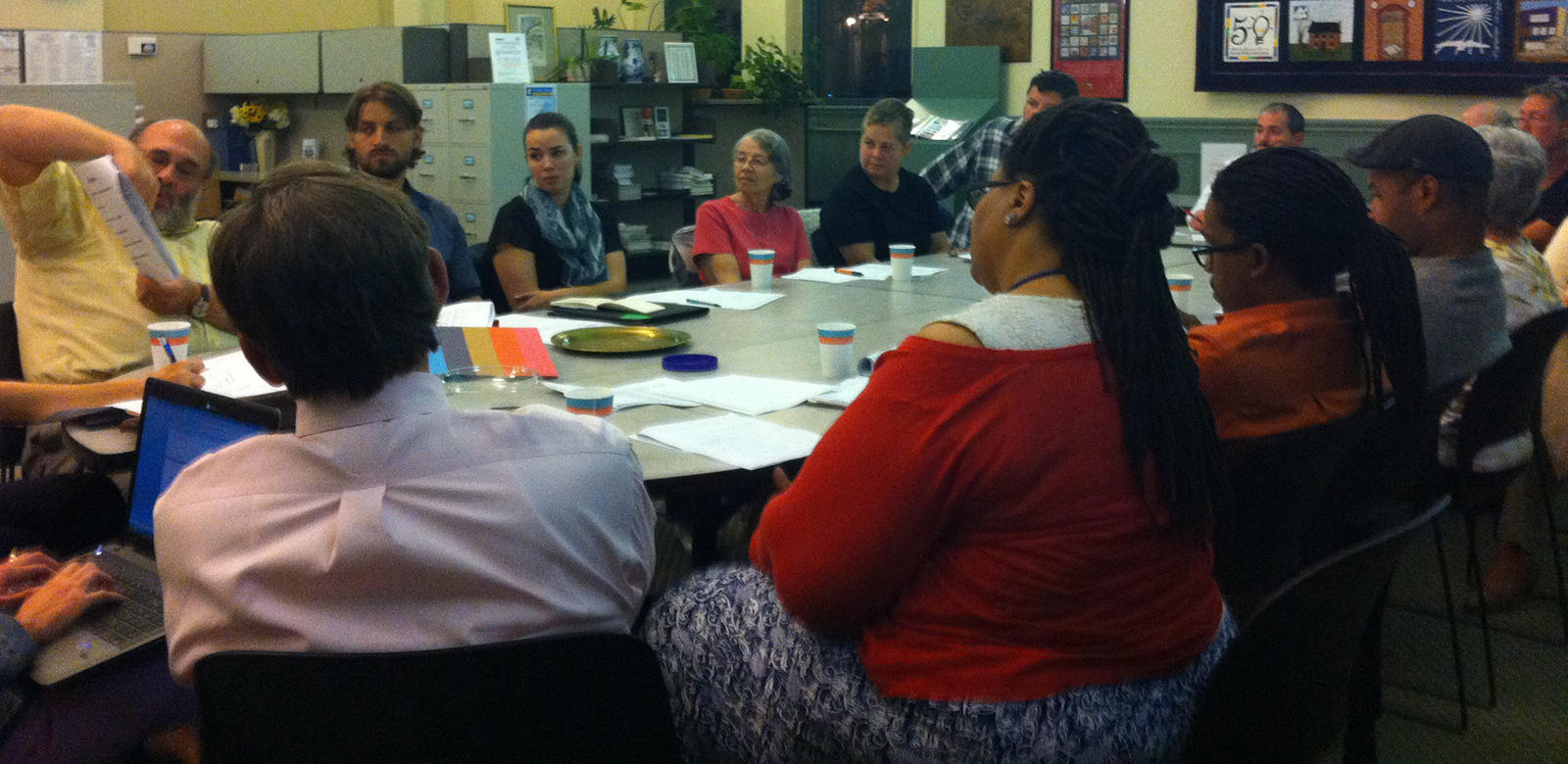 The Southwest Partnership began in 2012 as a small group of concerned community leaders who were concerned with the high concentration of drug treatment facilities in the area, and began working to change it. They realized that having the seven local neighborhoods work as a collective was more effective than having them working independently. The neighborhood leadership representatives invited local institutions to join the initiative, recognizing that these anchor institutions had a direct relationship with the strength and health of the local communities they served.
Planning Process
The need for a community-created Master Plan for the Southwest Partnership area became apparent during the initial organizing meetings and community forums. The planning process was led by a Steering Committee of community members and anchor institution representatives.
Within six months, the Steering Committee and workgroups were able to reach out to consultants to help with the planning process with funding from the anchor institutions and area foundation partners.  The consultants would focus on urban design, commercial development, and housing, and Gensler Baltimore worked with community members to create the Vision Plan document.
In September 2015 the Vision Plan was adopted by the Baltimore City Planning Commission. The Vision Plan can be viewed on our website, or you can request a paper copy by contacting us (667-210-2105 or email staff@swpbal.org).